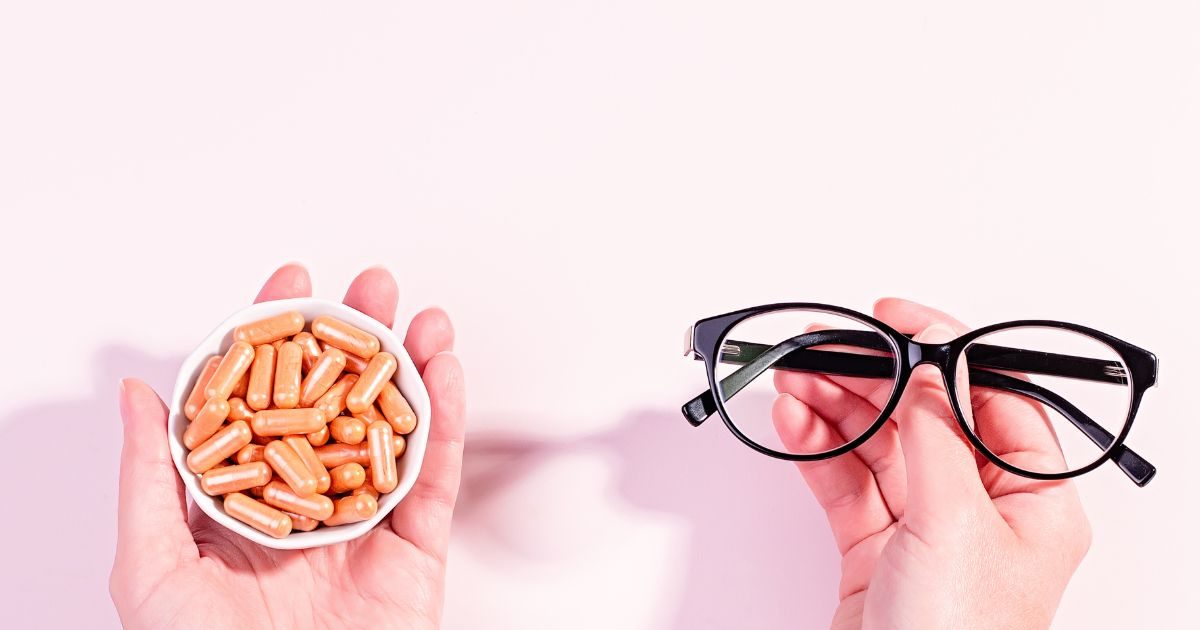 highlights
Vitamins are considered beneficial for our eyes.
Vitamins are those organic molecules, which our body absorbs naturally from fruits, vegetables etc.
Vitamin A, B vitamins, Vitamin C and Vitamin E are considered beneficial for the eyes.
Vitamins for eyes. The food we eat acts as fuel for our body. Similarly, taking a diet rich in nutrients can provide relief from many eye problems. Our eyes are complex organs, which require many different vitamins and nutrients to function properly. Vitamins are organic molecules that are needed in small amounts for growth and metabolism. Our body can absorb them naturally from food like fruits or vegetables. Not only this, doctors also recommend taking vitamins to reduce the chances of eye conditions. Know, which vitamins are considered best for the eyes.
Read this also: Journey of taste: Kiwi increases the immunity of the body, the name of this fruit has an interesting story
Which are the best vitamins for eyes?
medical news today If you believe, vitamins A, C and E are necessary to maintain the health of the eyes. Apart from this, B vitamins and other nutrients also play an important role in this. Do not forget to take these vitamins for eye health:
Vitamin A: Vitamin A is also called retinol. It is considered good for eyesight. You can get Vitamin A from sweet potato, carrot, red pepper, pumpkin, orange, green vegetables, cod liver oil etc.
B vitamins: B vitamins are water soluble vitamins, which play an important role in cell metabolism. It is believed that taking less vitamin B3 increases the chances of glaucoma. Similarly taking vitamin B1 reduces the symptoms of dry eye disease. Good sources of B vitamins are pulses, beans, fish, green vegetables, curd, milk, almonds, green vegetables, eggs etc.
vitamin C: Vitamin C protects the eyes from free radical damage. Not only this, it is also essential in the production of collagen. Collagen helps maintain the structure of the cornea and sclera. Broccoli, potatoes, citrus fruits like oranges, strawberries etc. are good sources of this vitamin.
Also read: Discrimination between boys and girls in cancer treatment in India: Lancet report
Vitamin E: Vitamin E is the best vitamin which gradually improves eyesight. Vitamin E is also an antioxidant, which protects the eyes from damage by free radicals. You can get Vitamin A from cooking oils like sunflower oil, soybean oil and groundnut, spinach, pumpkin, mango, kiwi, blackberry etc.
First read breaking news in Hindi News18 Hindi| Read today's latest news, live news updates, most reliable Hindi news website News18 Hindi.
FIRST PUBLISHED : December 01, 2022, 14:51 IST
,
Find our other website for you and your needs
Kashtee A shayari,Jokes,Heath,News and Blog website.
Your GPL A Digital product website
Amazdeel Amazon affiliated product website.
Job Portal A Job website
Indoreetalk Hindi News website
know24news A auto news website in English and Hindi.
Q & Answer website A website for any query and question.
Quotes A Christmas Quotes.
New Year QuotesNew Year Quotes
Cricket News website A website for cricket score online and upcoming matches.
Government job A Government job announcement portal.
Gaming Information Website A website for Gaming lover.
international news Website A website for News lover
Normalpost A guest post website and Blog website.
Sniper Gun Adventure World game A Game for your entertainment.
A news website A Game for your entertainment.
Bollywood and Hollywood news A website Bollywood and Hollywood viral news .
Health Tips Website A website for Health related issue and some idea for health .
Share Market Website A website for share market news and some viral news related to IPO, Currency, Commodity market, Banking and finance.
Baby care Product website A website for your baby product.
Technology Website A website for new launching technology and mobile also gadgets Website.
International News information Website A website for News Lover.
Cheap Hosting Website A website for who want to search a cheap hosting for their website and blog.